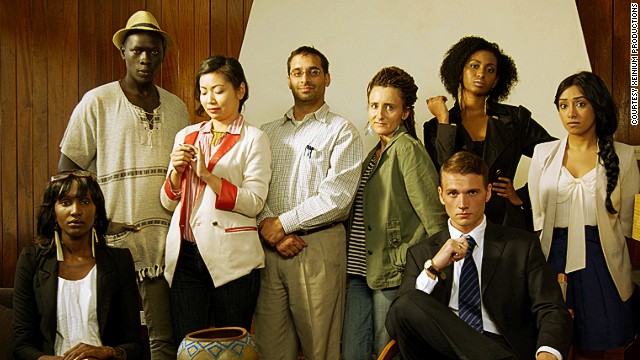 St. Louis PD shot sixteen other people before Michael Brown in 2014.
I do not encourage contacting the police. Usually, when I read a story about someone calling the cops, it ends with somebody getting beaten or shot who shouldn't have. But I send sincere thanks to the woman who turned in her phone so that the police department could go after the pig that texted "I wish someone would pull a Ferguson on them and take them out. I hate looking at those African monkeys at work…I enjoy arresting those thugs with their saggy pants." She cannot be too popular amongst the PD right now.
Speaking of bad outcomes after the cops are called. The eight-year-old who was tased? The state attorney claims the cops were totally justified. Ummm. If you cannot handle an eight-year-old, knife or not, perhaps you aren't cut out for "protecting and serving."
Or how about the guy who called the cops who shot a Walmart shopper. He isn't suspicious or anything.
Glen Ford from Black Agenda Report has been on fire the last few weeks. Here is an interview he did on This is Hell! focused mostly on police militarization and the counter-insurgency army that cops really are, with a little misleadership class sellout on the side.
Very interesting interview with Professor Angela A. Allen-Bell about Terrorism, COINTELPRO, and the Black Panther Party
Further to that robot conversation from a few posts back, now you can be freaked out about robots and the cloud together. You're welcome.
Yes, for the millionth time, the stats about sex workers are bullshit.
There is a big brouhaha because the leader of Greenpeace has been jetting back and forth between Luxemburg and Amsterdam on a weekly basis. The focus is mostly on the hypocrisy of racking up that massive carbon footprint, with a little bit of wasteful spending outrage on the side. But what about the fucking class issues? Ugh. These are the kind of horrible assholes I have to deal with on a regular. The kind who pat themselves on the back for helping the world as they live the bougiest of lives.
Also under the heading of repulsive nonprofits, Pathways to Housing has not been paying the rent for their mentally disabled clients. This is despite the fact that these people have been turning over their social security checks to the agency. But don't worry "The group's president, Sam Tsemberis, made nearly $300,000 in 2013. Boothe made $174,000 last year, and four other Pathways executives cleared six figures, including a $182,000-a-year psychiatrist." So the really important people are totally covered.
I really need to check out that Samaritans show.
Mentally ill inmates in a Michigan women's prison are being tortured.
The bombing in Chile is being blamed on anarchists. It is also being used to resurrect/reinforce some Pinochet era anti-terrorism laws. You may recall that, just a bit over a month ago, the Inter-American Court of Human Rights (IACHR) ruled that several Mapuche "activists' rights to freedom of expression, presumption of innocence and their right to question witnesses had been violated when they were tried and found guilty under the anti-terrorism law. The law allows the accused to be held without bail before trial, to receive higher penalties for crimes and to be sentenced based on anonymous testimony." What a coincidence.
Meanwhile, Latin America has horrifying rates of violence against young people . And gun deaths in Honduras have doubled in less than a decade. A total of "49,294 homicides were reported during the 2005-2013 period".
I also saw a report of anarchists being targeted and imprisoned in Egypt. But I'm not finding much on this. Anyone?
Guess who has the highest housing costs in the USA? We're number one, DC!! Maybe it is time to get in contact with OneDC.
I'll leave you on a slightly more positive note. Restorative justice in Illinois schools. It works.