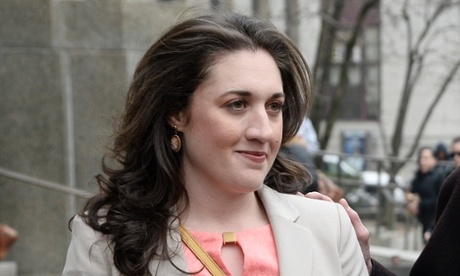 It is all over the news that 9 out of 10 jurors who voted to send Cecily McMillan to prison have written the judge asking for a lenient sentence. 
The letter follows initial reactions of shock and regret from some who served on the jury—which was not informed of the verdict's severe sentencing guidelines during the trial—once they learned McMillan could be incarcerated for years. One juror expressed "remorse" to theGuardian on Tuesday, stating, "Most just wanted her to do probation, maybe some community service. But now what I'm hearing is seven years in jail? That's ludicrous. Even a year in jail is ridiculous." Martin Stolar, criminal defense attorney affiliated with the National Lawyers Guild and co-counsel for McMillan's case, said two other jurors had contacted him with similar expressions of regret, according to the Huffington Post.

During McMillan's trial, the jury was not informed of the severe sentencing guidelines for the verdict, as is the standard in the United States, except for death penalty cases.
When I was on grand jury duty we were told again and again that we were not to think about the consequences. When people asked what the possible punishment could be – because they clearly did not think the person should go to prison – the prosecutors would refuse to answer. When people had questions about the legality of searches, the prosecutors would tell us that the defense attorney would worry about that. When people asked questions about the flimsy evidence, the prosecutors told them that those matters would get settled at trial – knowing full well the case would never go to trial.
I tried to muster up some sympathy for the other jurors. I reminded myself that they had not spent the last decade learning about the torture in our prisons. But try as I might I could not find it in me to let go of the rage. It isn't just that I was in a room full of people who remained willfully ignorant about a system that affects tens of thousands of their neighbors in this city. It was that there has never been a time in my entire life when someone would have told me not to think about what might happen at the end of the line and I would have just saluted and gone along.
What kind of person does that?
Clearly the cop in the room does it. He was the most vocal about us needing to follow the law. He was the one who reminded people that they weren't supposed to think. He was the poster child for the banality of evil. It was someone just like him who stamped the transport papers for train rides to Auschwitz. But what about the rest? So much obedience ending in so much disaster. What creates that? More importantly, what uncreates it?
On my better days I tried to focus on just how hard the system works to keep us compartmentalized. Without compartmentalization, the whole system would fail. As obedient as the people in that grand jury room were, had they had the opportunity to determine the actual consequences, I believe many of them would have refused to send people to prison. And I say that knowing that they were almost completely unaware of what happens in those places.
Our lives are entirely compartmentalized. We are pressured to limit our thinking all the time. We study in silos of academic disciplines. We work in factories or offices where we have little idea where our tasks fit into the whole. We draw lines through our work and personal lives so that the filth we do to earn a living might not dirty the rest of our lives. We allow ourselves to be cogs in oppression machines.
We have to stop compartmentalizing. We have to stop taking the easy road of choosing to follow orders because resisting is hard. It isn't o.k. to just go along.