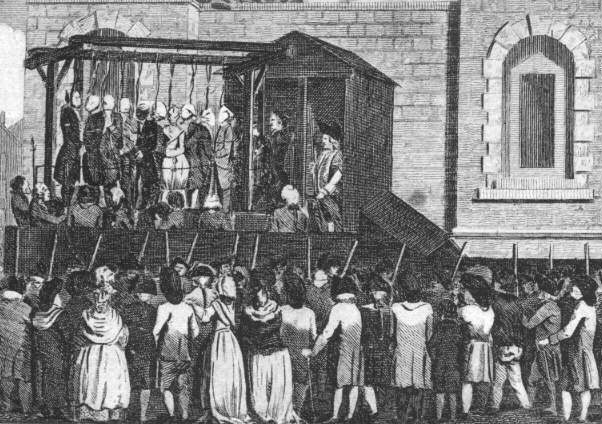 When I speak to people about a cooperative society, I often get a lot of push back. I'm told that people are competitive. I'm given examples of scary people, violent people, sociopaths. I'm told that cooperative society is against human nature.
I generally respond by telling people there is plenty of scientific evidence out there that cooperation is actually what humans, and other species, do naturally. We wouldn't have survived very long without cooperation and mutual aid.
Today, as I am serving jury duty, I am struck by how incredibly cooperative people are. Unfortunately, people are often cooperative with the wrong people and for the wrong reasons.
The jury receives its instructions almost entirely from the prosecutor's office, the exception being the judge who swore us in. That judge, to his credit, told us that we did not work for the prosecutor's office and said several times that we were a buffer between the state and the accused. But since that initial moment with the judge, all of our information has favored the prosecution and the jury wants to cooperate.
They tell us that our job is only to find probable cause and that a jury will later determine the facts. They don't mention that a mere 3% of federal cases go to trial. They tell us that the defendant will be represented by counsel. They don't mention that they aren't entitled to good counsel. They tell us that we should not concern ourselves with what will happen to the person at the end of the line. I'm sure that's what they told the person stamping transport documents in Nazi Germany too.
People are mostly inclined to go along. They are inclined to follow the rules (maybe especially in a place like DC where so many work for government or nonprofits or were class valedictorian).  But it isn't just that they acquiesce to authority, it is that they also don't want conflict. And this is how you have relatively decent people who have some doubts about the process, or at least feel uncomfortable with the system, going along with it.
People want to cooperate. They don't want to be hated. They don't want to make the nice lady in the prosecutor's office job harder. They don't want to hold everyone up from going to lunch because there is more to discuss. Fighting against the current – whether majority opinion or bureaucratic process – goes against most people's desire to cooperate.
The only small positive thing I have to say is that every person who is non-cooperative makes it just a little harder for people to go along. The more we can tip the scales, the less it becomes about whether or not to cooperate and the more it becomes about who or what to cooperate with. The more it becomes about the difference between cooperation amongst equals and deference to authority. And then, maybe, we can start having some real talk.